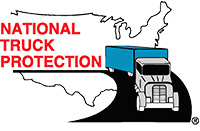 National Truck Protection Warranty
Protect Your Investment Protect your investment with a warranty from National Truck Protection (NTP), the trucking industry's leading independent provider of warranties in North America. Warranty plans cover components for factory defects in material and workmanship.
NTP offers a variety of warranty plans for engine, rear and transmission components. Coverage options range for up to two years.
Light and Medium Duty** – Class 3 to 7 (8,600 GVW–33,000 GVW)
Platinum 12/50
1 year/50,000 miles
Includes transmission and rear axle
Platinum 24/100 MCC
2 year/100,000 miles
Includes 1 year transmission and rear axle
**Covers both gas and diesel engines
Heavy Duty and Tractors – Class 8 (33,001 GVW and Greater)
Platinum 12/100
1 year/100,000 miles
Platinum Plus 24/200
2 year/200,000 miles
NTP has 54 standard plans from which to choose. Click
here
to see them all.
Need help with an NTP claim? Call 877-950-3200 anytime. An NTP rep will guide you through the claims process from locating an authorized dealer to invoicing.
Highcubevan.com - Used trucks in Vancouver
SmootherMovers 2019